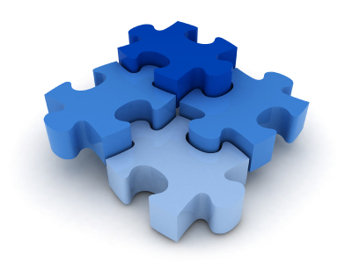 Shared Service Center
Based on extensive experience, proven methodology and a genuine commitment and interest in our clients' success and competitiveness, PS Provider offers consulting services in the establishment and development of Shared Service Centres. By contributing with our many years of experience and extensive knowledge of streamlined processes, support functions and administration, we create substantial value for our customers' support and core business.
Shared Service Centre, SSC, is an organizational form that has become increasingly common over the past 10 years as a name of an entity that provides services (usually financially related) to a number of internal customers. Today, the absolute majority (92%) of Europe's larger companies have financial processes organized in a SSC. Below is a definition:
"The Shared Service Centre refers to a coordination (concentration) of similar activities, often spread across an organization, with the purpose of offering services to internal business partners (customers) with the common objective of providing both internal and, ultimately, external customers and organizations a higher value. SSC is the organizational name of the entity which brings together and performs this service. These activities are often carried out in a separate organization or entity. SSC is responsible for conveying one or more processes, through standardization and concentration of competences, to the core business.
The purpose of forming a joint SSC is usually to achieve cost savings, increased service levels and / or to ensure a certain level of competence. The core business can then concentrate on their core processes. The organization achieves economies of scale and greater uniformity in the execution of business support services when similar activities are no longer conducted in various parts of the organization. "
PS Provider has extensive experience in successfully assisting Swedish and international companies and organizations to establish and strategically develop Shared Service Centres.